The Skipper Bob Award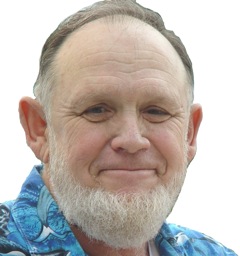 The Skipper Bob Award, first presented in 2008, was given at the AGLCA Rendezvous to individuals who made extraordinary efforts to assist the recreational boating community, just as Skipper Bob did during his life. The award was created by his widow, Elaine Reib, with the assistance of AGLCA members Ann and Bob Levine. Each recipient was given a signal flag from a set that Skipper Bob flew from his vessel. The award was retired in the Fall of 2014.
---
Fall 2014 - Fred Wehner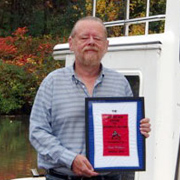 For many years Fred has assisted boaters on the New York waters, particularly the New York Canal System...providing free dockage at his residence, transportation from many locations, updates on canal status and projects, and more. He was a close friend of Skipper Bob, was instrumental in the initial publication of the canal guides, and continues to be a contributor. Fred was Elaine Reib's personal choice for the final Skipper Bob award.
---
Fall 2013 - Claiborne Young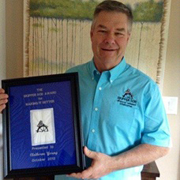 Renowned speaker, author and founder of The Salty Southeast Cruisers' Net, in the words of Ron Stob, co-founder of AGLCA, "few authors and/or public speakers have left such a lasting impression on the boating public". Fred Myers states, "I can attest to his deep and consistent commitment and dedication to recreational boating over the past 35 years". Great job Claiborne.
---
Fall 2012 - Bob Duthie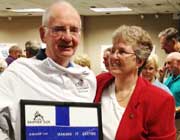 Bob has been personally responsible for the continued availability of Fred Myers' cruising guides to the rivers and lately Bob has done what the Corp of Engineers said they couldn't, reprint the river charts. Without the benefit of the charts and guides, cruising on the Tennessee, Cumberland Rivers and the Tenn-Tom would have been very hazardeous. Congratulations Bob, you certainly have made it better for the rest of us.
---
Spring 2012 - Jack & Craig Dozier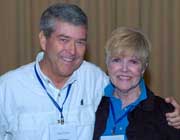 As Publisher of Waterway Guide, Jack and Craig have been active supporters and sponsors of AGLCA since its founding in 1999. In addition, their purchase of Skipper Bob Publications has provided cruising boaters continued access to the renowned collection of cruising guides. Jack has made many presentations at rendezvous over the years.
---
Fall 2011 - Kelly Ezell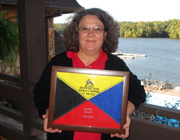 As marina manager at Joe Wheeler State Park, Kelly was a driving force behind the success of the first rendezvous there in the fall of 2004. Her task of preparing for 46 transient boats arriving at one time was complicated by a marina renovation project that was due to be completed just prior to loopers arrival. Her enthusiasm made it happen, not only that year, but for 5 more years. In 2009, Kelly was promoted to manager of the State Park lodge and marina complex and continues to make it happen for loopers.
---
Spring 2011 - Steve & Janice Kromer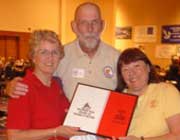 Steve and Janice purchased AGLCA in 2007 and have led a very successful expansion of membership, events, sponsor participation, and most important, membership benefits. For current "loopers" and future "wanna bees", the semi annual rendezvous and on line Forum are indispensible sources of information.
---
Fall 2010 - Gordon & Sue Brown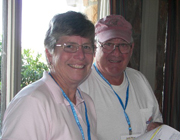 Here is a couple who have been around helping out at Trawler Fest and AGLCA since the beginning of time. They seemed to be everywhere help is needed. They give their time and efforts without expectation of reward.
---
Spring 2010 - Ted Stehle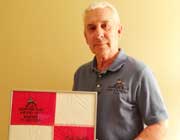 Ted played an instrumental role in the purchase of Skipper Bob Publications by Waterway Guide Publisher Jack Dozier. At that time he took on the responsibility as editor and continues to update each guide annually. He also maintains the Skipper Bob website and spends time each day answering cruisers questions via blogs, email or phone. Ted also serves as Director of Operations for Waterway Guide.
---
Fall 2009 - Bob & Liz Stagg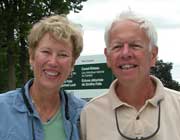 When AGLCA hosted its first rendezvous at Joe Wheeler State Park, a couple from nearby Huntsville, AL called and asked, "How can we help?" They had not done the Loop at that point, but were inspired by stories in the newsletter. Bob and Liz started many "traditions" at AGLCA, and they continue to help "make it better" for future cruisers.
---
Fall 2009 - Fern Hopkins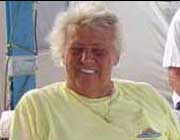 As owners of Hoppies Marina on the Upper Mississippi River, Fern and Charles (Hoppie) know the river, the routes, and the cruisers - and everyday they work to preserve all three. Fern's "Daily Briefing" is a necessity for cruisers running southbound each fall season, as she helps calculate fuel needs, and runs down the current state of the river, locks and anchorages. Fern is essential to all boaters with her knowledge and hospitality, and has become an icon as a guardian of the river.
---
Spring 2009 - Tom Conrad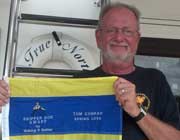 Tom is best know for his "weather musings"; reports on the AGLCA website about conditions in the Gulf of Mexico. He has spent years checking the weather for boaters to assist them in making a safe crossing from the panhandle of FL to the Tarpon Springs/Clearwater area of FL. In addition, Tom and his wife Patsy have come to the rescue more than once when a boater has been stranded in the Pensacola area.
---
Fall 2008 - Ken McDonald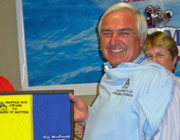 In 2005 AGLCA members Bob and Karen Jantz, owners of Beacon Bay Marina in Penetanguishene, Ontario, began hosting summer rendezvous for AGLCA members. The highlight was a Flotilla to Killarney cruise led by Bob and Karen through the Small Craft Channel of Georgian Bay, using some little known channels. In 2007 Ken MacDonald bought Beacon Bay Marina and continued hosting an AGLCA Summer Rendezvous for many years.
---
Fall 2008 - Fred Myers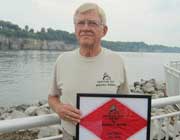 Fred is known best for his inland river guides, but his seminar presentations on the river system demand attention. He is always at the ready to help anyone who needs help, or wants to "pick his brain" and learn more about the river system and how to navigate them. Fred also is one of the first friends that Ron and Eva called for support in the early days of AGLCA.
---
Spring 2008 - Ron & Eva Stob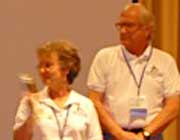 Ron and Eva are founders of the America's Great Loop Cruisers' Association (AGLCA). After completing the loop in 1994 they envisioned that future "loopers" could benefit from hearing about others experiences and that a unique social network could exist. Reaching out to friends for support they founded the AGLCA in 1999. Though not the organizations owners today, they remain deeply committed to its success.