Skipper Bob and First Mate Elaine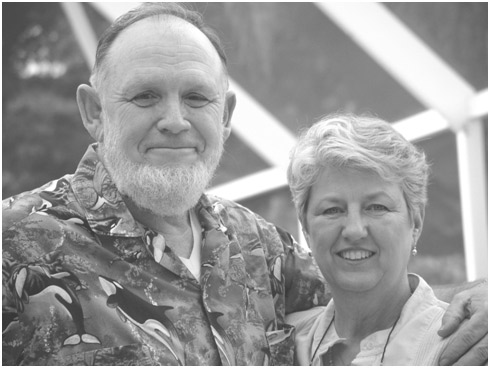 The late Skipper Bob and his wife Elaine cruised over 44,000 miles while living aboard both a trawler and a sailboat. They traveled up and down the Intracoastal Waterway several times, completed the Great Loop Route, explored the NY Canal System, the Trent-Severn, Rideau & Richelieu Canals, Georgian Bay and the North Channel. They cruised up the Ohio River to Pittsburgh and visited the National Park in the Dry Tortugas.
Elaine says; "Bob's purpose in writing the Skipper Bob guides was to make fellow cruisers adventures as comfortable and safe as possible. In authoring these guides, he wanted to provide others with the knowledge he gained through his years of experience. Added to that was sharing the years of experience and knowledge of other boaters that we met along the way. Bob's theory was "If you are going to be here you might as well pay attention". He took millions of notes and kept detailed logs. His guides were a part of him, not just something he wrote. Now they have become his legacy. I am very proud that they are continuing under the guidance of Waterway Guide and Ted Stehle".